How a General Contractor Uses Todoist + GTD to Run His Small Business
Task management isn't only for people who spend their workday on a computer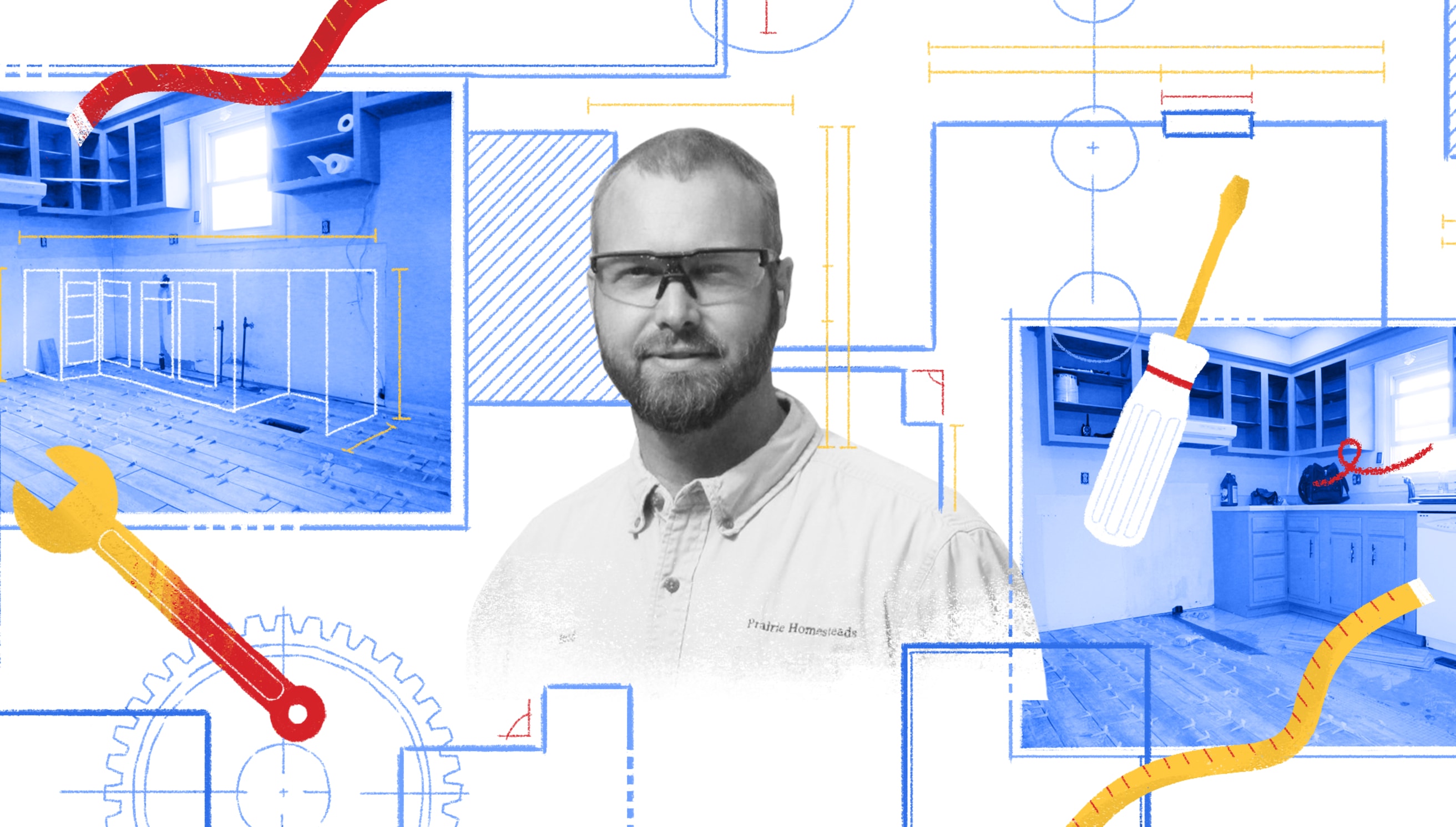 Brad Dirks, who has used Todoist since 2015 to run his construction company, Prairie Homesteads, sent Doist an email to tell us that not all Todoist users are remote workers:
"I'm a contractor and certainly do not and cannot work remotely. I get sweaty and dirty, drive to work, and also want to be productive. We can't all be software devs. Someone has to change out the front door, fix the leaking faucet, and install that new tiled shower you've been dreaming of!"
Though he's not behind a computer all day, the small business owner, husband, and father has put a lot of thought into his approach to personal productivity, which combines Todoist with the Getting Things Done (GTD) method. "I'm a data analyst, specializing in probability, and cause and effect in the interior home remodeling industry," he says. One of his guiding professional principles is keeping his workflow simple:
"I don't have any complicated tasks lists to share. In the end, Todoist does what I need without overly complicating the process."
Brad, who lives in the Finger Lakes region of New York, shared with us how he uses Todoist and GTD to run a successful business and set and achieve goals in his personal life.
Todoist and GTD
Bradley started exploring productivity methods in 2012 when he was running his business and building a house for his growing family — he and his wife have five girls and three boys, ranging in age from 7 weeks old to 18 ("Are you sitting down for this?" he says in response to being asked how many kids he has).
He "connected right away" with GTD, a system created by productivity consultant David Allen that centers around the idea that to be productive, we need to clear our brain of "mental clutter," so we can focus on the right thing at the right time. GTD is well-suited for a small business owner like Brad, who wears a lot of hats and has a lot of details to keep track of on any given day.
"David Allen's thought is, you don't want to think things more than one time. If it's something that's going around in my head I try to put it down somewhere," Brad says. With the GTD approach, he systematically "offloads all the little 'remembering' tasks, such as replacing the furnace filter and getting a haircut", by adding them to Todoist.
Brad chose Todoist after researching task management systems because of how easily he can use it to implement GTD in his life. Used together, he can manage whatever project comes along, and break it down into actionable steps, so he can, as he puts it, "experience the holy grail of 'mind like water' of GTD".
"GTD and Todoist are pretty much one in my head, so I don't really think of one without the other. I wouldn't want to do without either one of them," he says. "My mind is greatly freed to think creatively, enjoy reading, writing, studying productivity, and much more!"
He has stuck to Todoist after researching other systems like Asana, Basecamp and Monday, though he also uses Trello to store information about yard and garden projects with his wife.
"I largely use Trello to store information rather than tasks, but I really like the idea of consolidating info/tasks to one place. I may migrate my Trello to Boards as I get familiar with the feature," he says.
Managing a busy construction company using Todoist
Interior remodeling "wasn't necessarily anything that I dreamed of doing," Brad admits. "It just seemed to be there." He came to it through working in concrete production for his grandfather growing up in Kansas, which was hard, physical work.
He started Prairie Homesteads with his wife in 2002 as a "start to finish" home remodeling company, providing architectural and engineering for home projects, including plumbing, electric work, drywall, and painting. The company now has a yearly customer base of around 50, and one employee — Brad's 16-year-old son. Projects range from a one-day door replacement to an interior multi-room remodel that can take up to 8 weeks. "For the most part, we handle everything in the house," he says.
Organizing customers with Projects, Sections, and Labels
With multiple home remodeling projects going on at one time, Brad uses Todoist to keep track of the scope of a job, tools and parts he needs, and conversations to have with customers along the way.
In his Todoist, each customer is a Project, and if he's working on multiple rooms in the house, each room has its own Section in the project. "Sections have really worked out well for me," he says. Brad's son is added to most projects so they can share tasks.
For a home remodel that took around 4 weeks, Brad created separate sections for each part of the job: repairing one bathroom, doing some work on another bathroom, remodeling a porch, and repairing a roof. "With that project, things were always changing, and I wasn't sure what the customer was going to want done next," he said.
Brad is also a big user of Labels, which he creates when he needs to categorize different types of tasks. One of his most active is the @load label he uses to tag tools or supplies he and his son may need to bring from home for upcoming jobs. They also use a @HomeDepot label for supplies they need to purchase at the home improvement store. Other labels include @errands, @schedule, @work/review, @calls, and @office. If he's on the job and thinks of a question he needs to ask a customer who's not currently home, he adds a task to their Todoist project, and a @customer label, so he can follow up in person or over email.
A day in the life of using Todoist on the job
Brad spends the first 30 minutes or so of his work day in his home office, checking his email, Todoist, and calendar. Then, he and his son load up the van, consulting their @load list to make sure they have everything they need for the day. They leave for work around 8:00 am and are usually back at home by 4:30 pm or 5:00 pm. Brad ends the work day back in his home office at his computer, working on accounting tasks and planning for the next day's job.
"A knowledge worker can sit there with Todoist open on one of their monitors, just a click away all the time," says Brad. "And for me it doesn't really work that way because I'm out there working with my hands. I might have dry wall mud all over. I can't just be continually checking off tasks. It's more like, I try to figure out in the morning where I'm at with stuff and catch up in the evening."
Still, being able to add little tasks to Todoist on mobile as they come to mind lets him carry on with his construction work on-site and prevents worrying about what he needs to remember.
On a good day, he might just use Todoist in the morning "to make sure everything is accounted for and my mind is clear." He might not look at it again until the day is over, to mark off jobs and make sure a project is up-to-date.
"Recently we pulled out a tub/shower and put a new one in and did some other work on the bathroom. We were on the job two-and-a-half days and basically I had almost no tasks to put in Todoist. For me, there's a whole lot of real world place markers that I follow and prompt me what the next step is. I don't need tasks on a list to put up a piece of sheet rock," Brad says.
On a busier day, Brad uses Todoist much more frequently. Maybe he realizes there's an item he needs to add to the @load or @Home Depot list. "So between my son and myself, we can make sure we get that," he says. If, during a remodel, he gets a call from another customer, he adds any new tasks that come out of the call to their project. That way, when he returns to his construction work, he can stay focused on what he has to do for that customer's house. "I'm working for that customer," he says "I don't want to spend time thinking about another project and adding things into Todoist."
Todoist is especially crucial for Brad on a day "when my world seems to be falling apart," he says. "Those are the days when the customer keeps making changes to the project, my phone rings with more potential jobs, and we're running into problems that require more material or tools than what we have on the job," he says. "Those are the days I'm truly thankful for Todoist! Psychic energy isn't being absorbed through endless loops of 'oh yes..., I should..., don't forget...'"
Juggling family, church, and personal goals with Todoist
In his personal life, Brad uses Todoist to balance family and home life, volunteer work on his church's maintenance committee, and personal goals.
"Maybe I'm limited, but I simply don't have head space to deal with both my work and also try to remember that I want to water some newly planted trees when I get home from work," he says.
Using Todoist to manage details gives him the ability to think creatively and progress in his personal improvement goals. He tracks such goals using a project called "Myself," which includes sections like Reading, Writing, Conversation, Fitness, and Personal Errands. He also has projects like Home Improvement Ideas and Yard and Garden for his always active home improvement projects.
As a loyal GTD practitioner, he has a project called "Someday/Maybe," where he adds anything that comes to mind that he wants to do but can't get started on in the near term. And he even has a project dedicated to his ideas for Todoist, such as an integration with the app XMind "so that those who like visual can move between section views and mind map view."
Brad has tried to convert some of his friends who work in other parts of the construction industry, like the roofing and building businesses, to Todoist, but so far, "they're not using that kind of stuff." He adds: "It takes the right temperament. I like working on a computer."
Still, he believes that Todoist, which he has now been using for 5 years, is as useful for physical workers like him as for those who sit behind a computer all day.
"Tactile workers can greatly benefit from the transformational power of information and daily task management that Todoist easily provides," he says. "Todoist can be used very simply to deal with the complexities of life."
---
Do you have a hands on job and use Todoist? Share your story in the comments section or on Twitter or Instagram.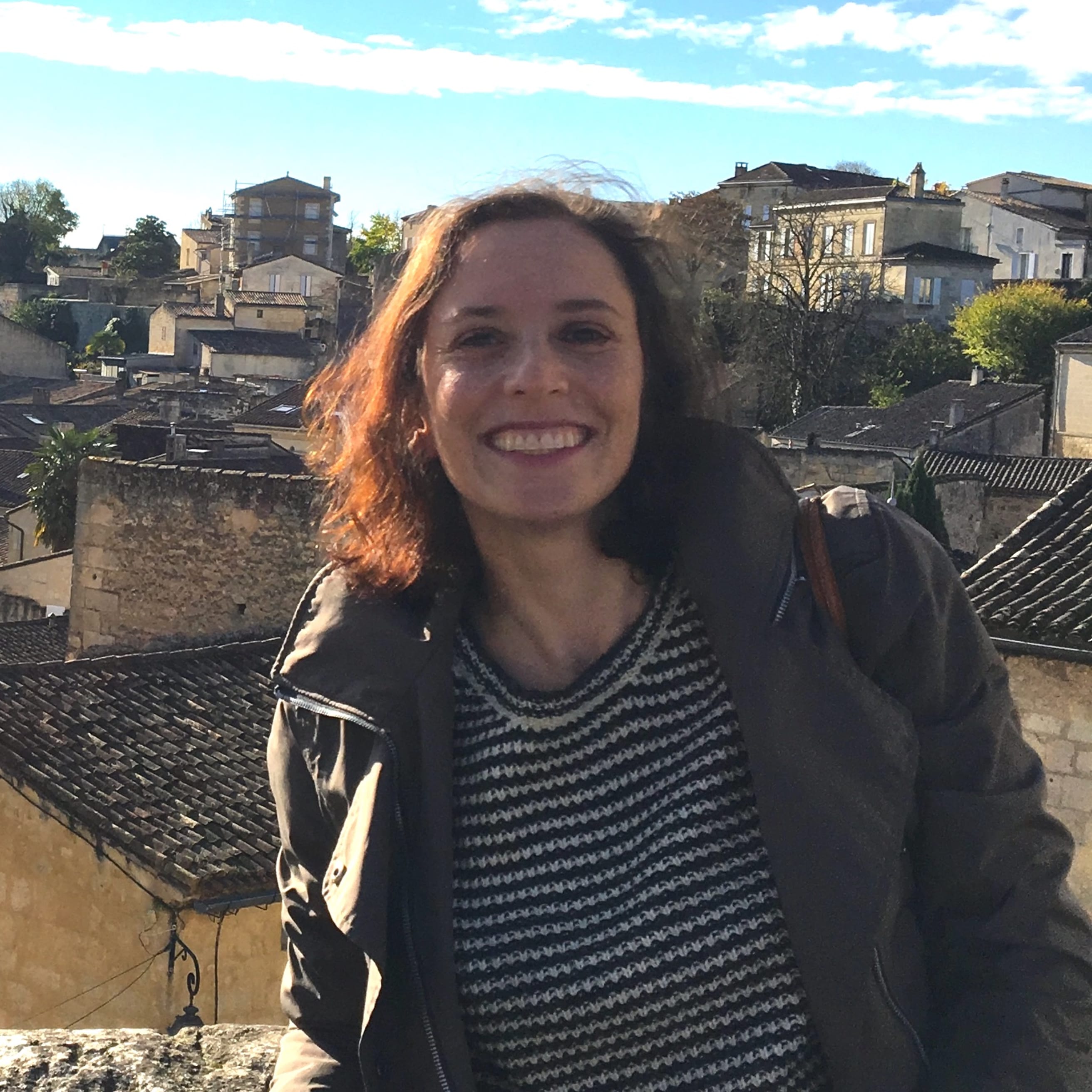 Elaine Meyer
Elaine is a writer, editor, and content strategist who is interested in tech, health, and the future of work.