The Two-Step Process for Getting to Email Inbox Zero with Todoist
Don't let your email inbox turn into yet another task list. Use Todoist to achieve Inbox Zero instead.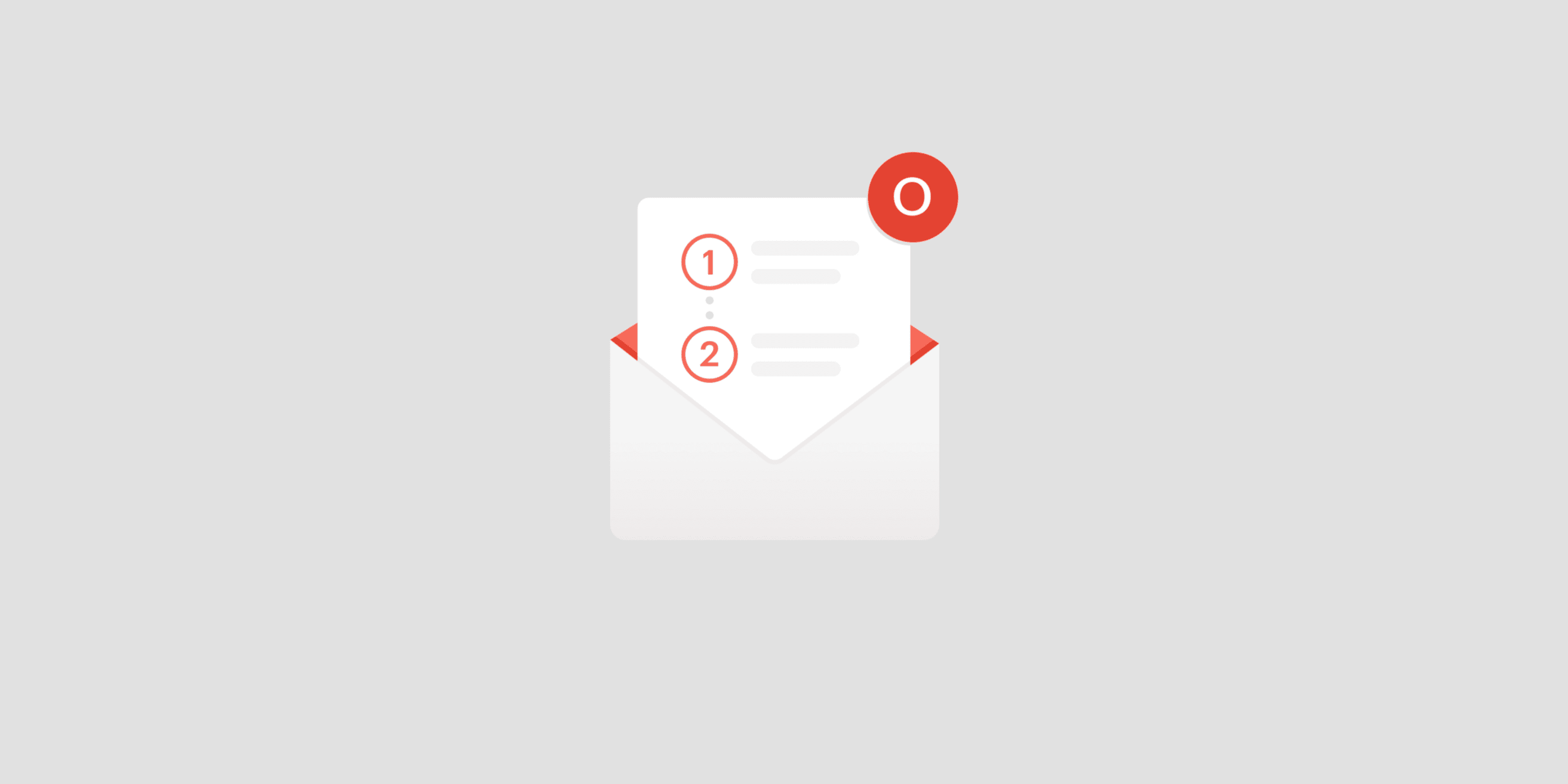 …but no two ways around the fact that keeping mountains of email in your inbox kills productivity and causes unnecessary anxiety. Imagine, instead, that your empty inbox was a calming reminder that all your communications are taken care of. That's Inbox Zero and it's a beautiful thing.
Inbox Zero means checking your email without being reminded of all the unresolved follow-up conversations on your plate. Seeing that the average person receives 92 business emails per day, you'll be saving yourself from endless distractions.
So how do you actually achieve that empty inbox on a regular basis? You need a system. Here's a simple two step process that works for many of us at Doist:
Reply quickly with the 2 Minute Rule. The 2 minute rule states that if an email response takes less than 2 minutes, do it now. Shoot off the reply then archive the message.
Forward the rest of your emails to Todoist as tasks. When dealing with emails that require a thoughtful response or some other action before responding, you can easily forward them to Todoist as tasks. Once in your Todoist, you can give them a due date, prioritize them along with the rest of your tasks, and archive the email. Todoist will remind you to follow up with them when you're ready to.
It's surprising how fast this 2-step process will help you clear out your inbox and prevent it from becoming yet another task list.
By letting Todoist manage your email, you'll also open yourself up to other useful workflows that organize your life and communication. Here are some examples of what you can do with Todoist and your email:
Keep track of your business expenses: When you forward your email receipts to Todoist, label them as @expenses so you can save the time and hassle of digging through your emails to find them later. This will make it easy to submit expense reports at the end of the month. You can make this even easier by forwarding these emails as comments to a monthly recurring "expenses" task.
Keep track of your important work relationships. Whether it's coworkers, sales leads, or your students' parents, you can use Todoist to always remember to follow up. Set up a new project — for example "Leads" or "Networking" — and forward emails there with a due date when you need to respond.
Collaborate on new leads and clients with your team. When you get a new lead or client, simply forward the emails to a shared project where your team can discuss details in the comments, add due dates, and assign the task to whoever's responsible for following up.
Keep your reading list organized. We often receive emails with recommendations for books and articles to read, videos to watch, and podcasts to listen to. Simply forward those emails to a "Reading list" project. You'll easily be able to come back to them when you have time later.
Keep your events and appointments organized. Forward your event and appointment confirmations and set the corresponding due date and time. When the date arrives, you can simply click through to the event information instead of searching your email. Super handy for special event tickets and invites.
If you're ready to take that first step towards Inbox Zero (a step you'll never regret), get started with these two simple methods of forwarding your emails to Todoist:
Use a Todoist email extension to add tasks to your Todoist — Use this method if you use Gmail or Outlook, or a email client that has a Todoist integration.
Forward your emails to Todoist — Use this method if you have Todoist Premium and use an email client other than Gmail or Outlook. Or when you want to save your emails as task or project comments rather than tasks themselves.
1. Use a Todoist email extension to add tasks to your Todoist
With our email plugins, you can easily add an email as a Todoist task with the click of a button without ever leaving your email client. The best part about this method is that your tasks will automatically include a link back to the email so you won't waste any time digging back through your inbox when you're ready to respond. Just install the plugin and follow the instructions to get started:
Tip: To answer emails more efficiently, you can add an "@email" label to your tasks so you can quickly pull up every item that requires a response.
2. Forward your emails to Todoist
If you don't use any of the email clients above, don't worry. You can still add emails as tasks by forwarding them to a Todoist project. It's especially helpful on mobile where you'll save the hassle of switching between apps. (You'll need to upgrade to Todoist Premium to access this feature.)
Follow these steps to forward emails to Todoist:
Set up email forwarding for any project you want to forward emails to. It's only a few steps and you'll end up with a forwarding email address for that specific project.
From your favorite email client, forward any email to that Todoist email address.
Within a minute, your email will show up as a new task in Todoist. You're all set! The task's title will be the email's subject line, and the task's comment will be the body of the email.
Head back to your email client and archive that email to clear your mind and take one more step towards Inbox Zero. Rinse and repeat until your inbox is completely clear.
Tip: Forward your emails faster by saving your Todoist forwarding email address to your address book. Use a short name that you can type in quickly, such as "TD-Events". Go further and set up multiple projects with Todoist forwarding email addresses and give them short names as well: "TD-Meetings", "TD-Expenses", "TD-Leads", etc.
Here are a few additional tips for forwarding emails to tasks:
---
Managing Inbox Zero with Todoist is the perfect opportunity to let email become what it's best at — a useful source of recent updates and communication rather than yet another endless task list. Leave the follow-ups to Todoist. 👍
We hope this helps you reach that wonderful state of inbox zen so one day you can feast your eyes on this:
Happy archiving and let us know about your own path to #InboxZero on Twitter @todoist.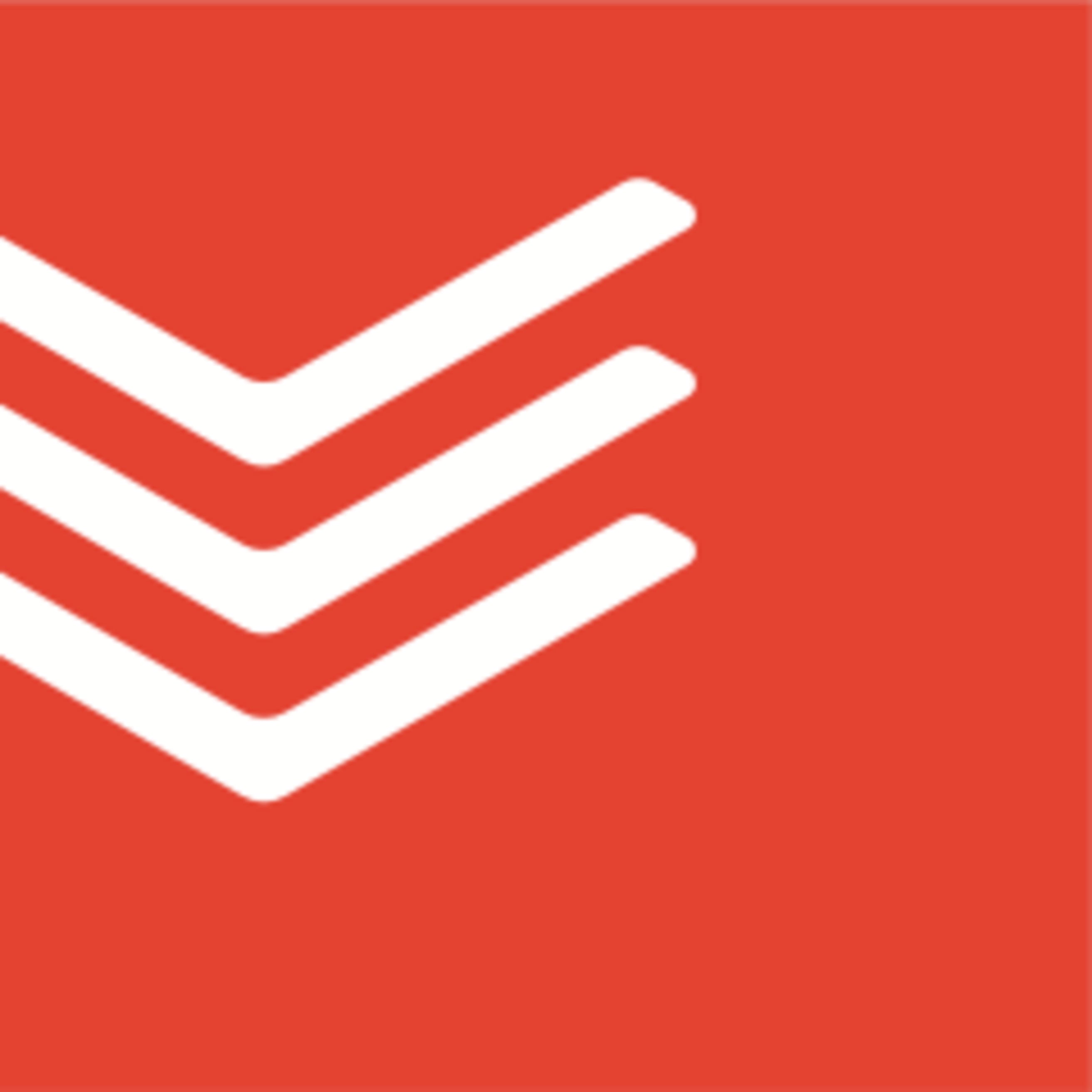 The Todoist Team
Over one billion tasks completed and counting. Organize life, then go enjoy it! Learn more